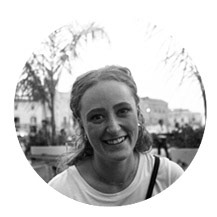 I'm Anne and I'm a BA-student of linguistics, globalization and cultural identity, but not for so much longer. Since my BA is coming to an end I will soon begin a master's degree in Intercultural Studies at AU. I think I'm what you will call 'a real academic' with love for the intellectual academic world and all its 'nerdyness'. As my choice of studies show I'm deeply interested in culture – everything from travelling around the world to art and music or even integration- and culture policy interest me.


Ingerslev's market – an outdoor market
Every week a market selling everything from fruit, greens, cheese, bread, meat, fish, flowers etc. appears out of nowhere at Ingerslev's Boulevard. Hipster dad with their babies in prams, Instagram girls, and old couples all slender down the Boulevard with ecologic pastry in their mouths and pricy cheeses in their shopping bags. Even though a student as me can't afford the fancy, freshly roasted coffee beans and the like there are plenty reasons to visit the market; for instance, many sellers have great offers on amazing flowers!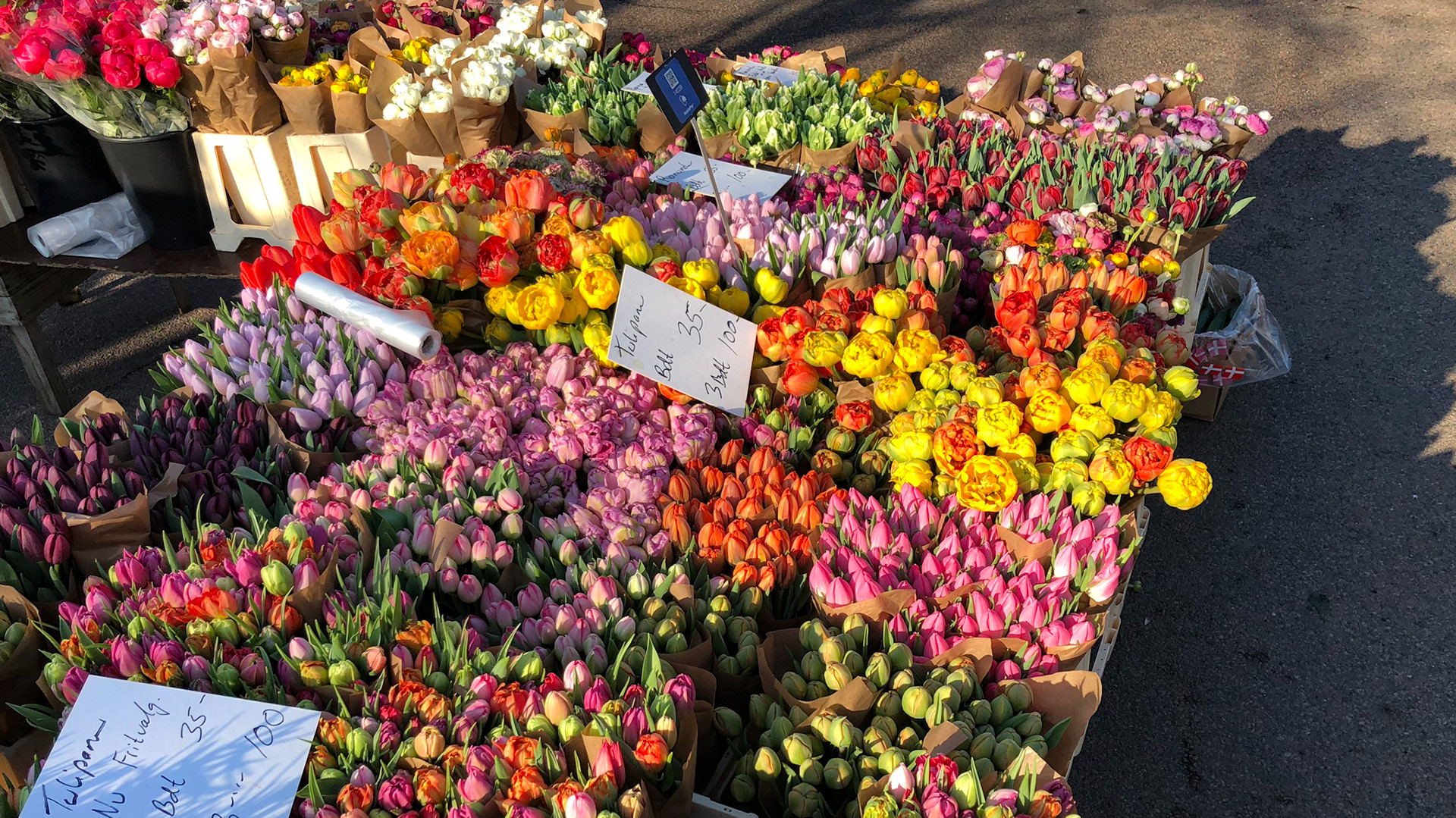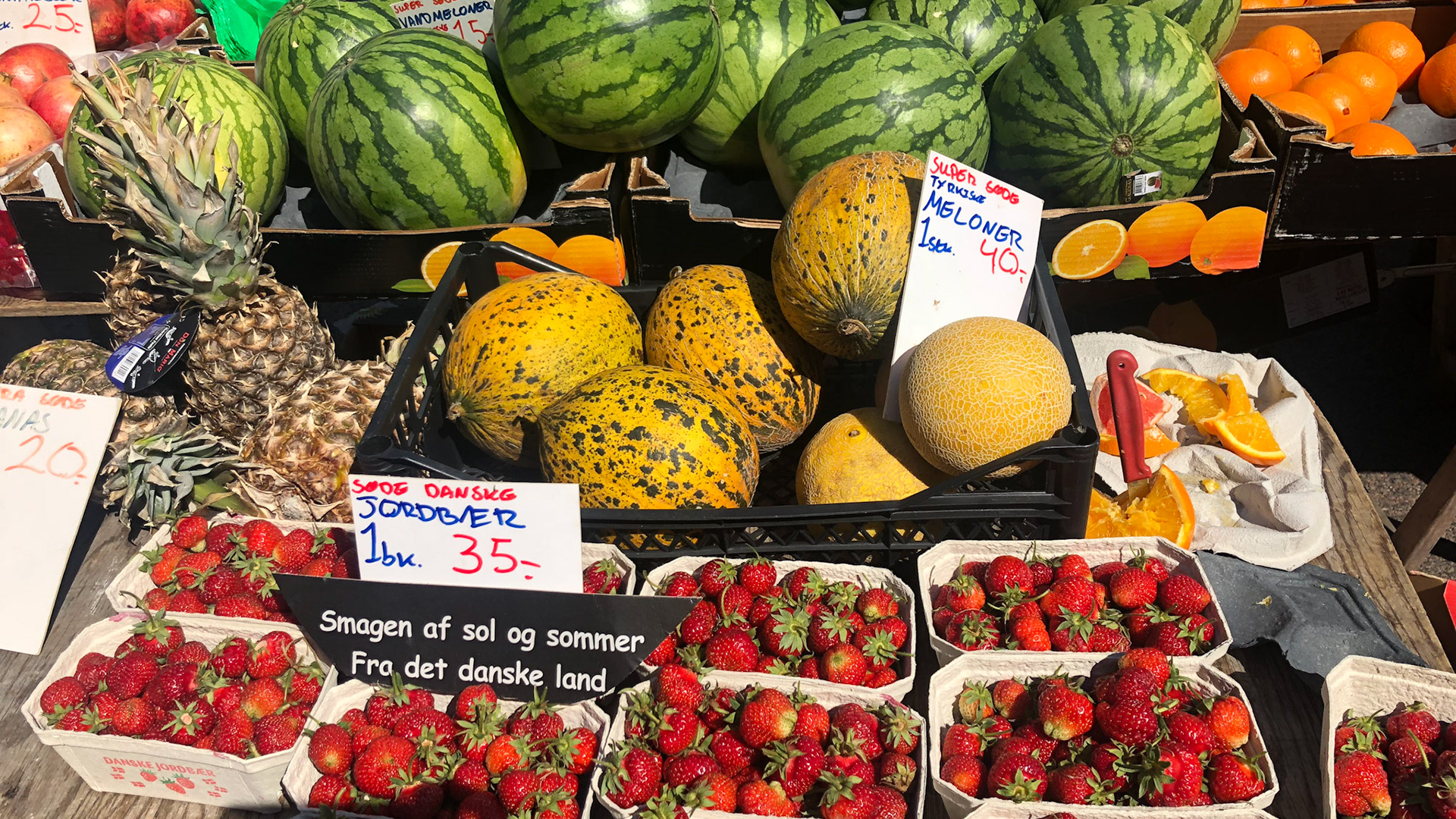 Lynfabrikken – a hip study café downtown
Getting tired of the study halls or boring group rooms at uni? Lynfabrikken is a hip but relaxed combined café + study place with both tables for individual- and group work. Everyone else is here to study as well, so sit down and let the work inspiration flow your way!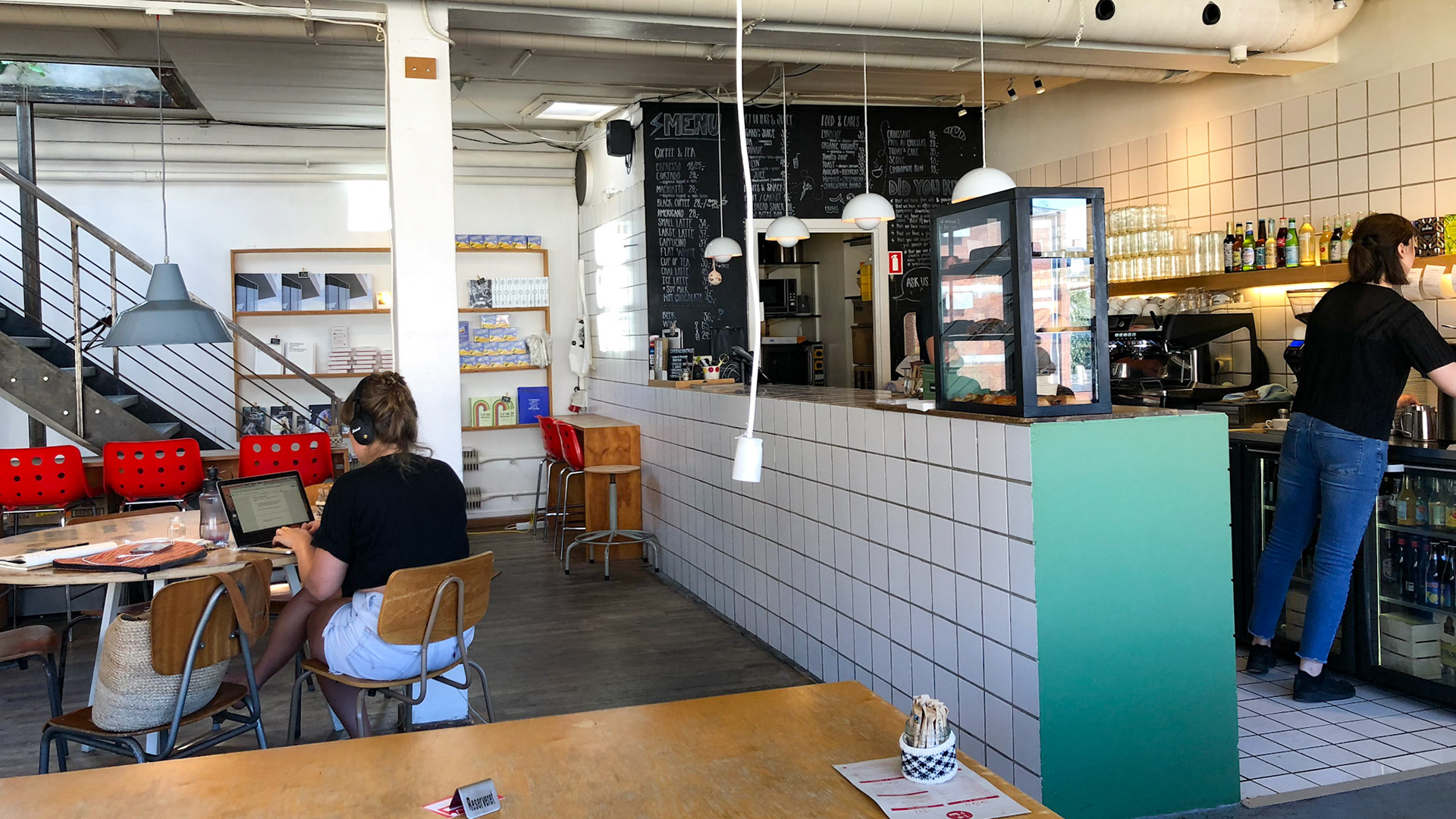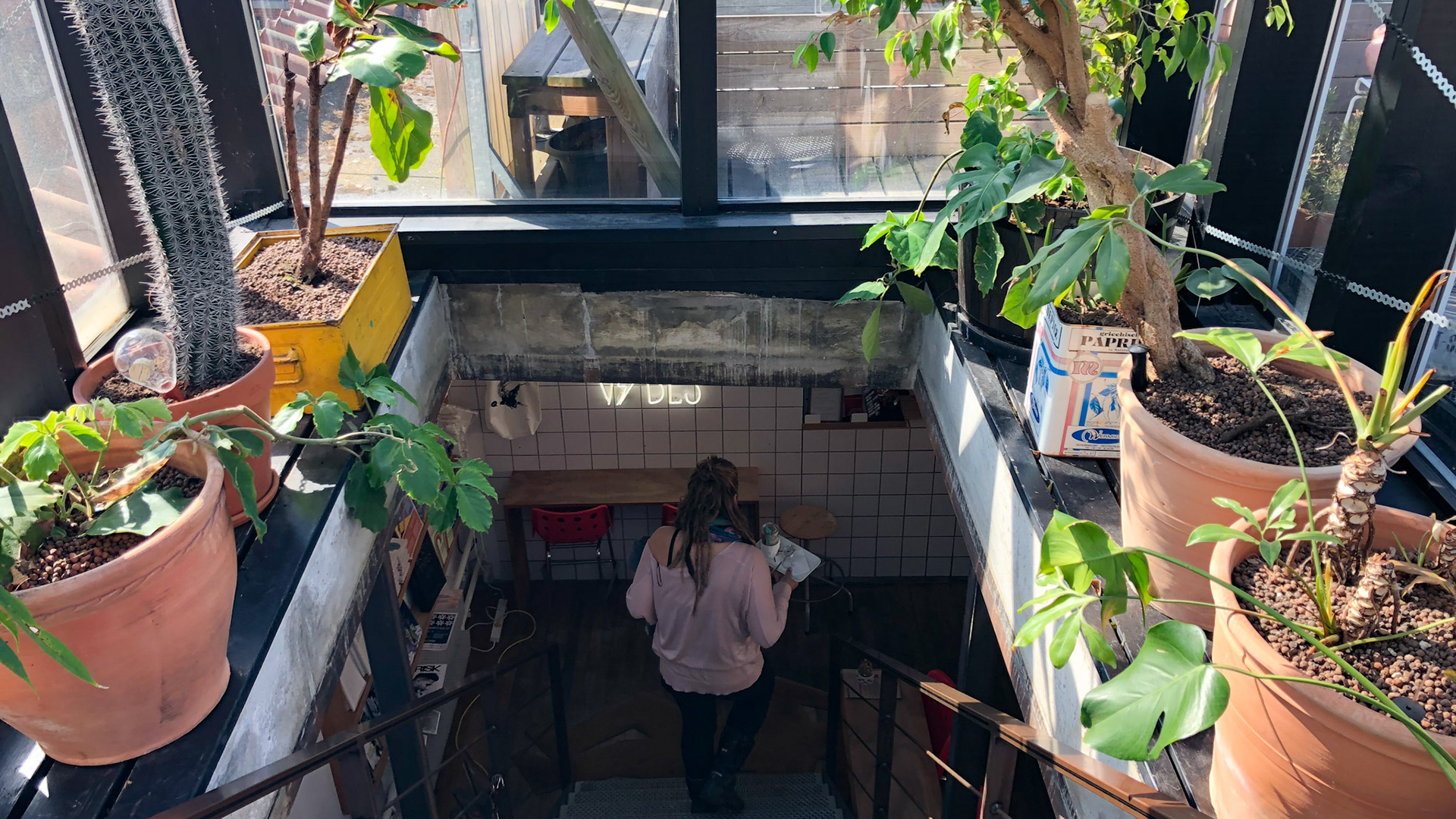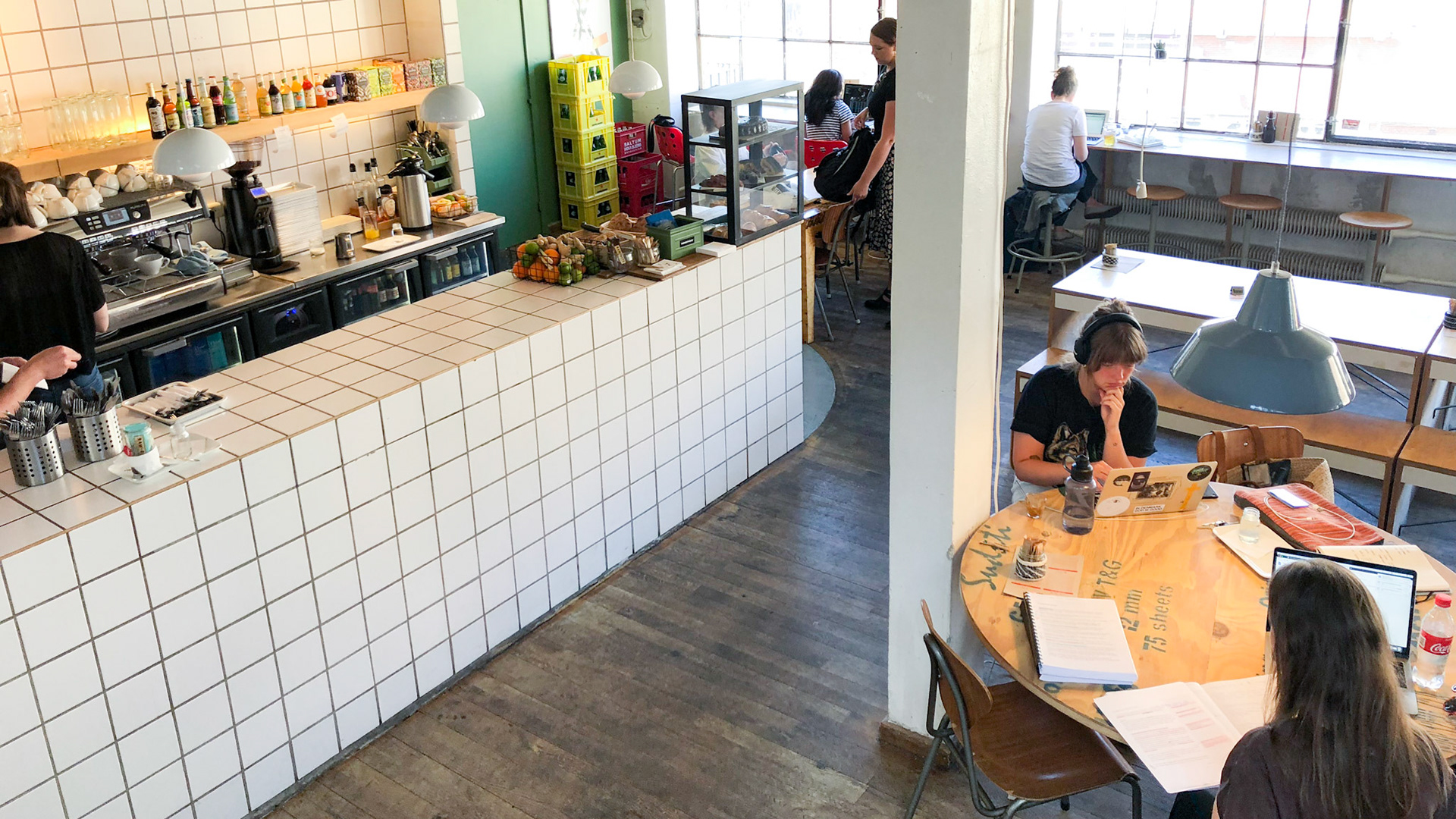 SPOT festival - a place for the freshest, upcomming music 
​​​​​​​
The SPOT festival is held every year in May, where almost all of the city's venues participate. Cool music professionals, new talented musicians and a hip audience put the atmosphere where everything from indie-folk to death metal is on the poster. You will probably not know many acts, so bring your curiosity and don't be afraid to let yourself be surprised. The festival will run over 3 days and the ticket costs only 350 DKK. Buy a couple of months in advance and it will be even less. If you are just a little interested in music, you have to go to SPOT.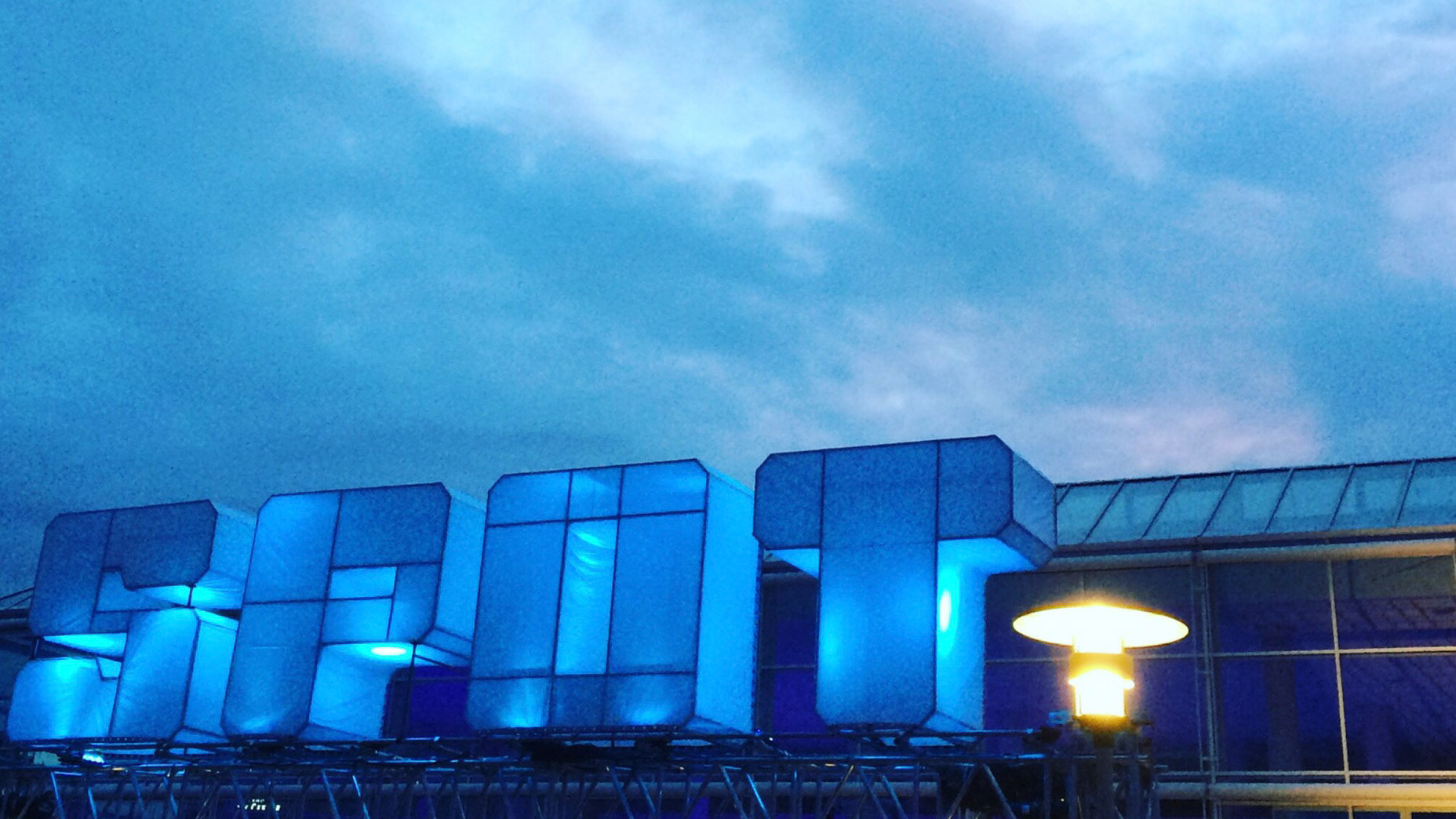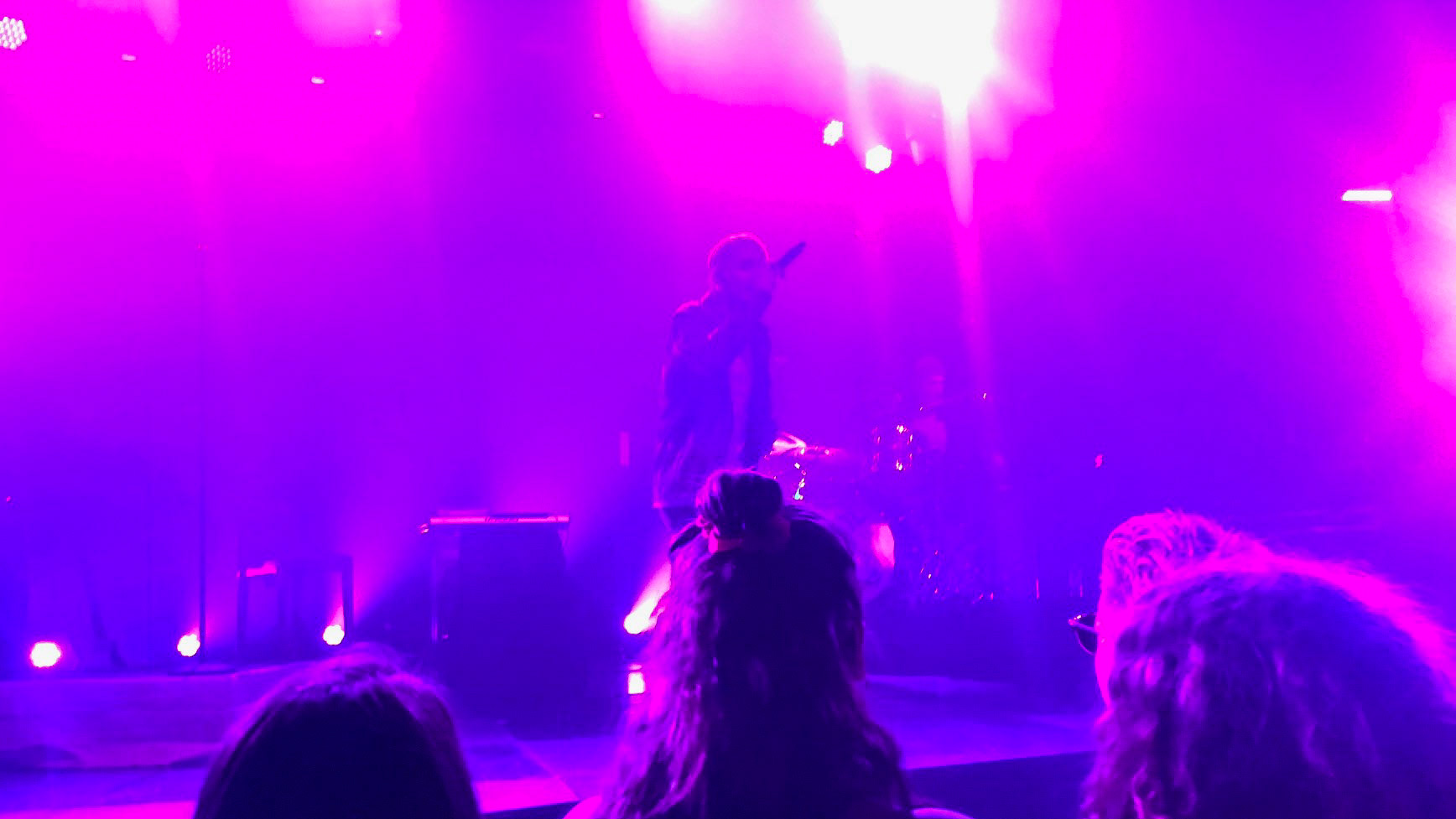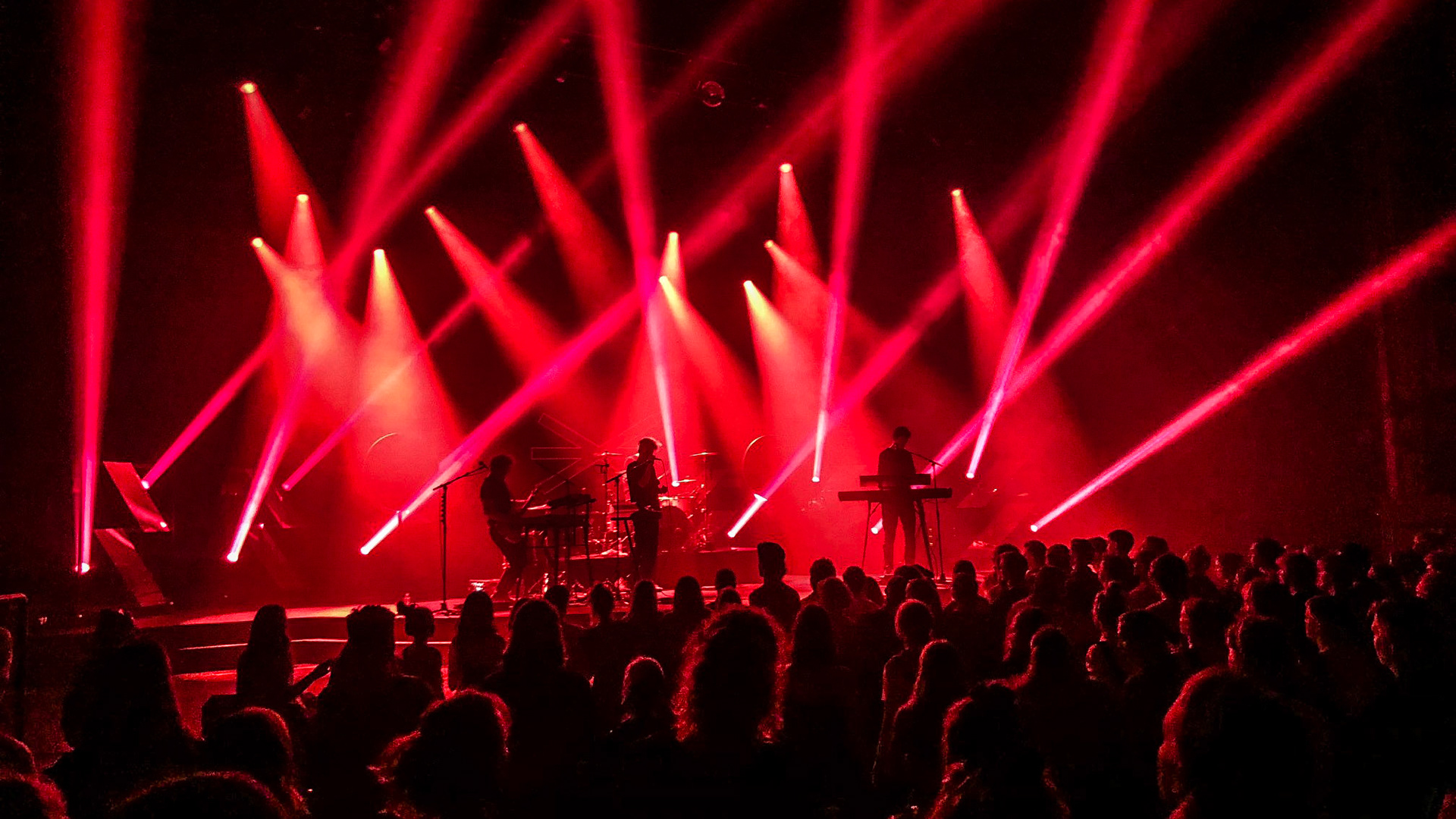 Café Englen - a timeless Aarhus-classic
Café Englen or "The Angle café" as it translates into in English is always a good choice of café! They serve some of the best brunches for the price in town and their lunch menu is great as well. Through the day their roofed backyard terrace is always packed with the city's hippest young zipping coffee, but when the sun sets the coffee cups gets replaced by beer mugs and wine glasses. Picture sophisticated young talking politics or art while lighting up one cigarette after another.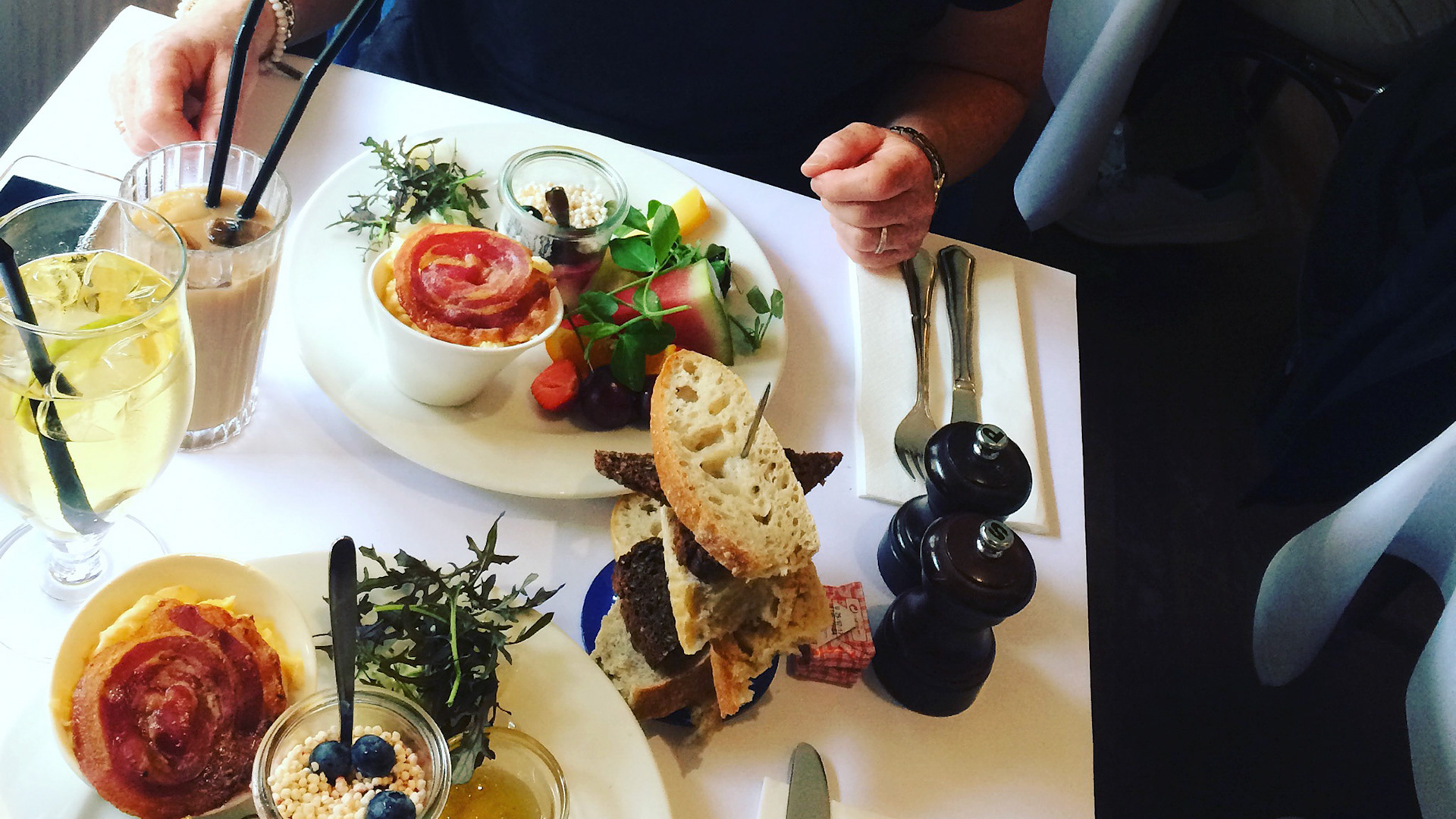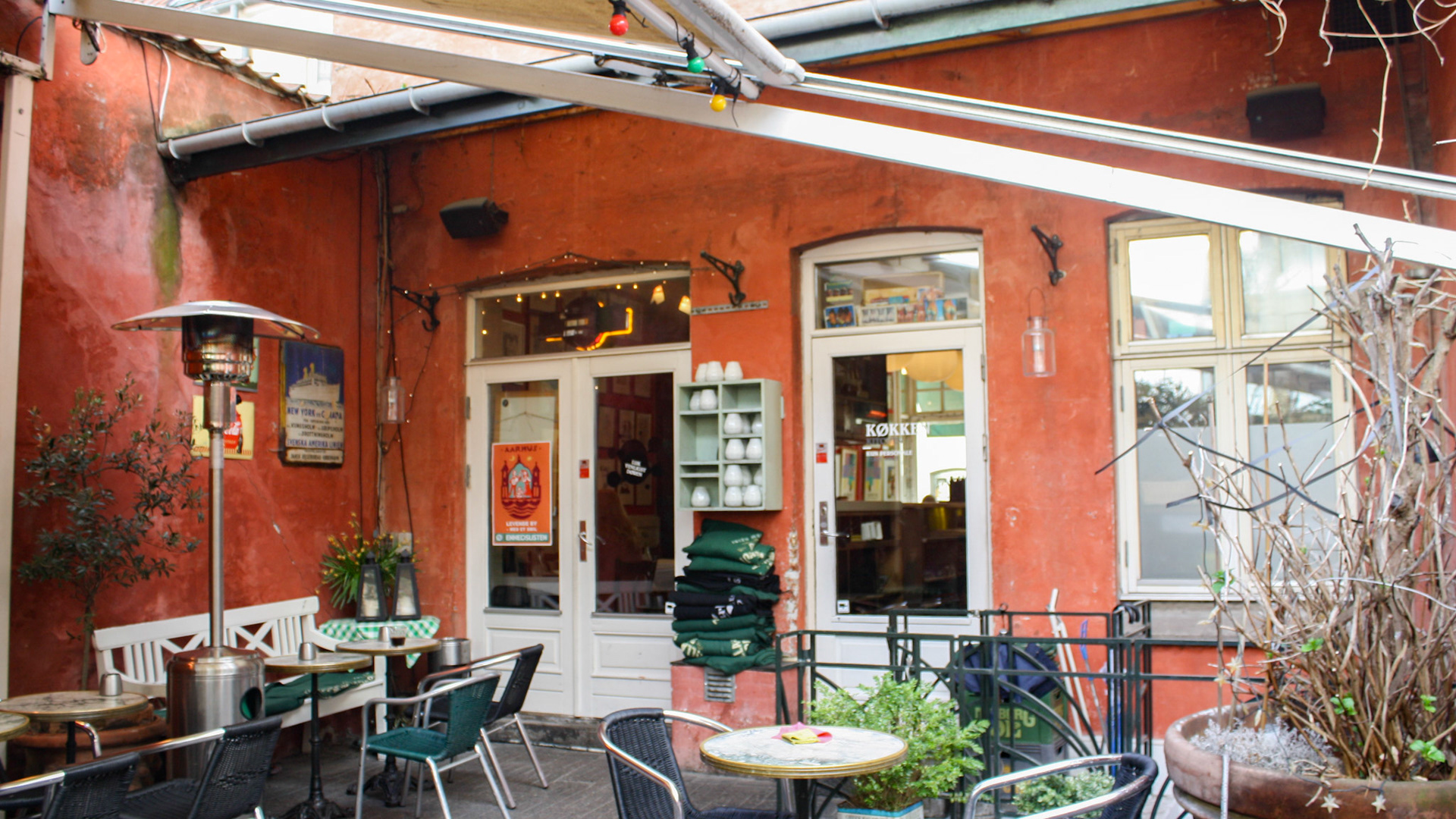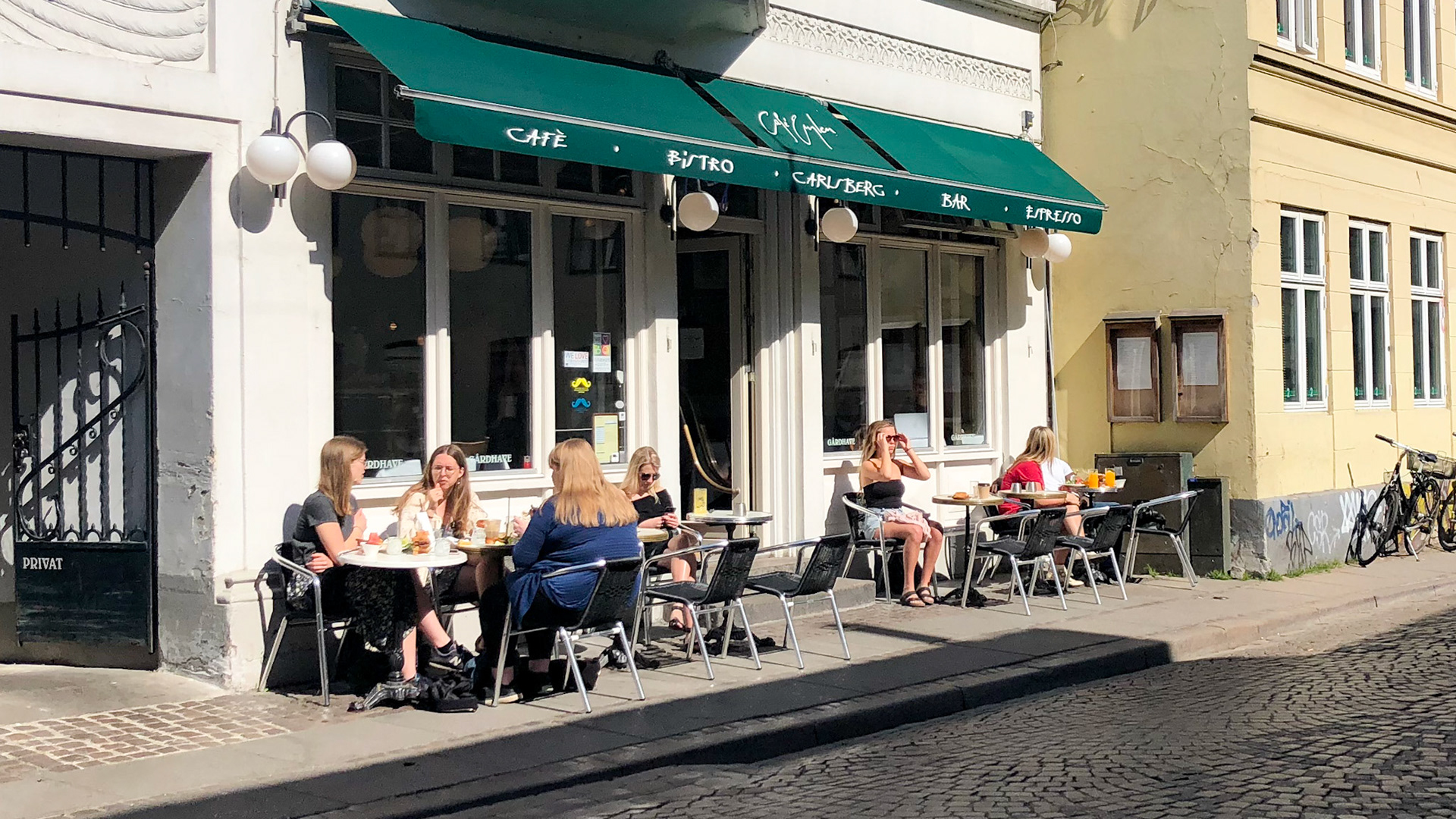 Pinot Wine – a place for wine, soft jazz and pretty good prices
This combined wine bar and wine store is one of my favourite places to be on Tuesday nights where the bar sells wine for only 25 DKK a glass. Tones of smooth jazz, dimmed light and a classy waiter set the mood for a cosy night with more wine that you can drink. Prepare to share the bar's long tables with everything from women in stilettos to high school flippers.