Andreas is 24 and is in every way a classic, good guy. He is what any mother would call a crazy football addict; he plays football once a week with his fellow students from BA-History, he watches all Manchester United games no matter what else is to be missed and every once in a while, he sets up a FIFA marathon with his friends. But most importantly, he is just one of those guys, who everyone likes.

English pubs at Frederiksgade – a place where football means life or death
Frederikgade's many English Pubs are some of the few places in Aarhus where you will be sure to meet a party no matter what day you visit. Come to watch football games with like-minded fans in the awesome atmosphere you get, when you mix beer and football. The Golden Lion is an all-time favourite. Get there some time before your game begins to be sure to get a table near one of their big screens.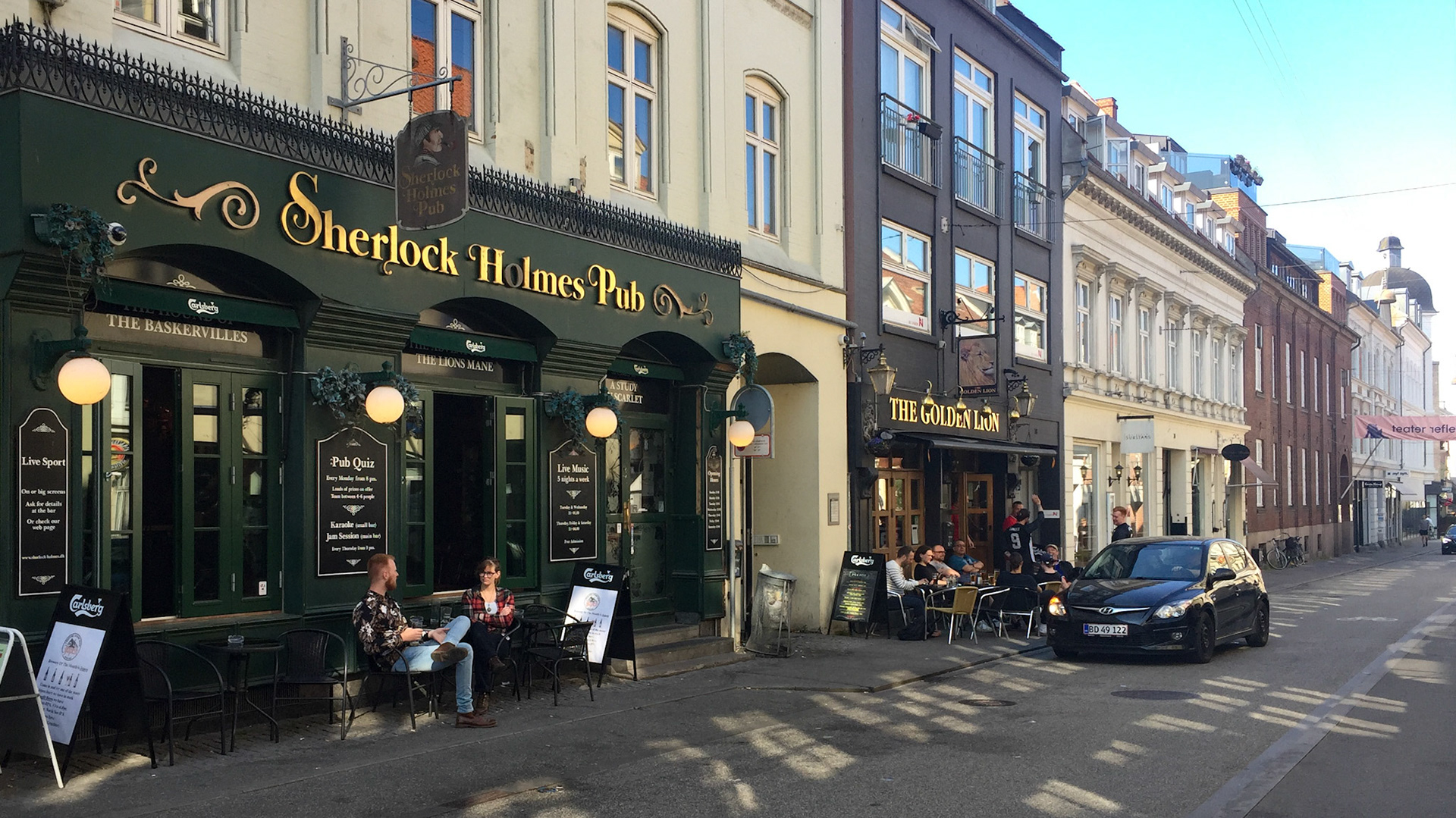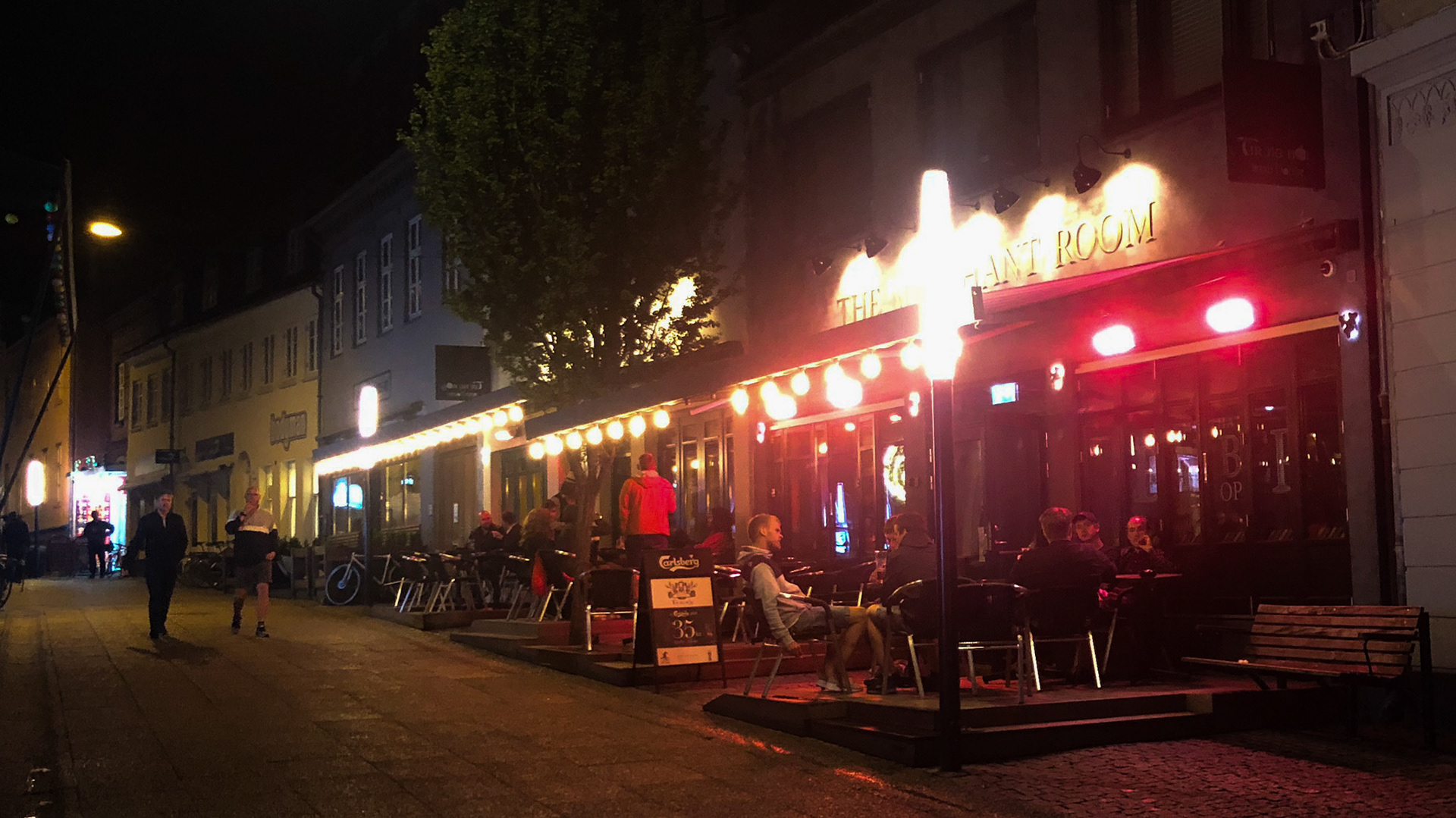 Football at Frederiksbjerg School – a few football fields where you can play  
On the roof of Frederiksbjerg School at Frederiksbjerg you will find a few small, enclosed football fields and basketball courts. Through the day the school uses the facilities, but at night everyone can use them. Bring your ball, go up the stairs and enjoy the view while breaking a sweat. When finished, the many outdoor tables around the school are great for some takeaway. At the west facing ones the sun doesn't set until very late!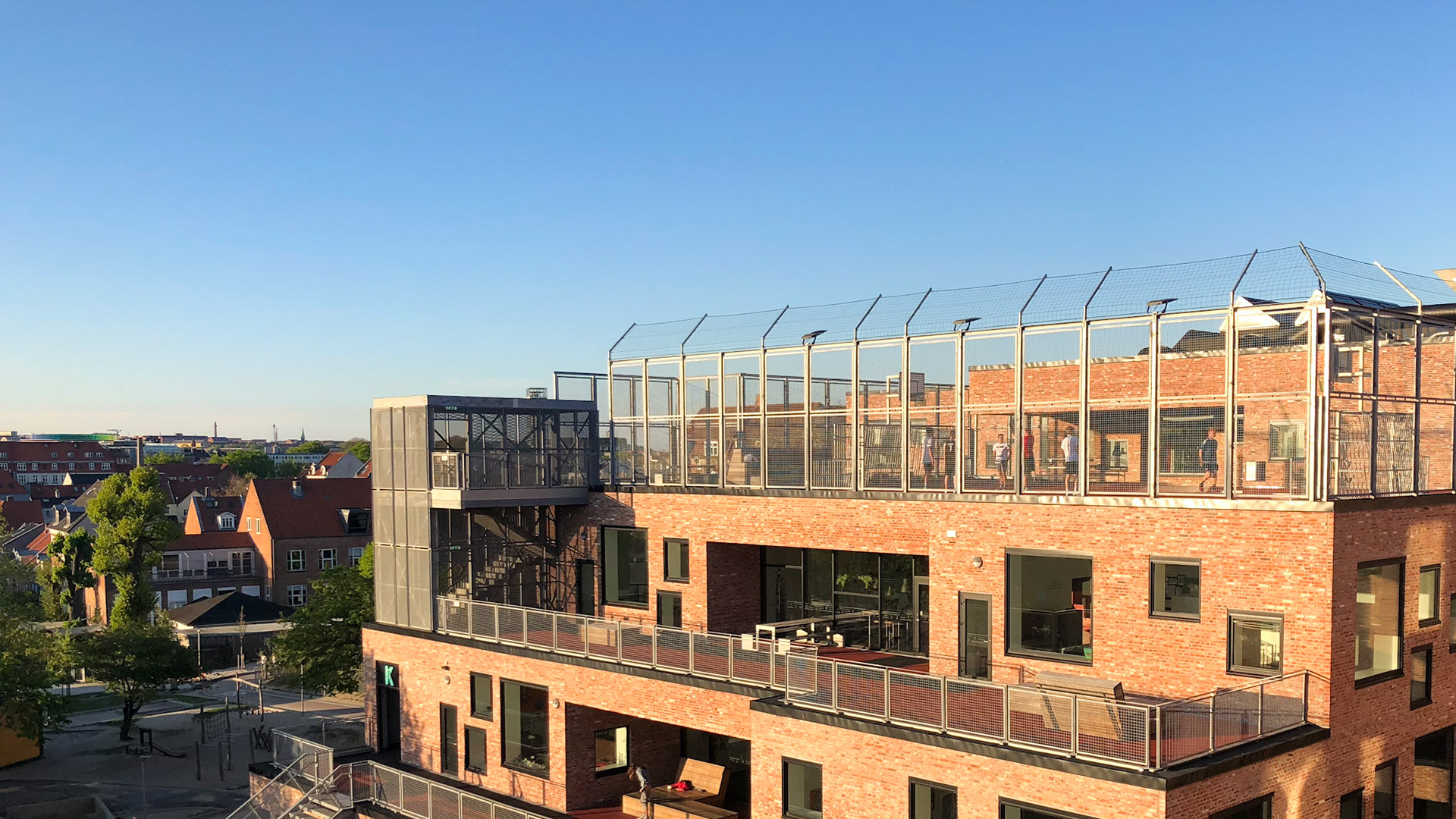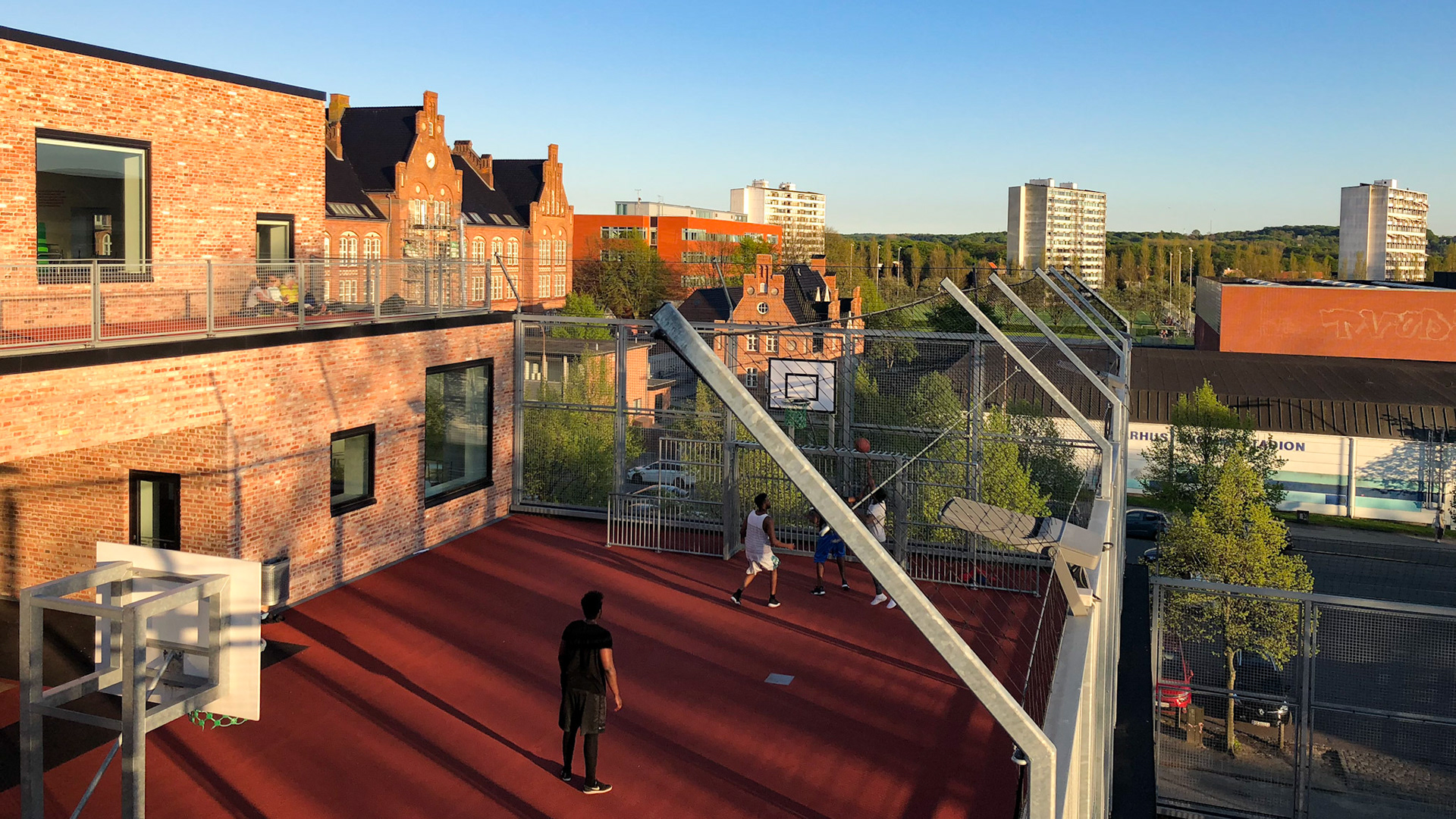 ll Mercatino – an authentic Italian takeaway place  
This small takeaway place at Mejlgade serves fairly good pizzas, paninis, and Italian tapas. In addition to this, they have a large selection of Italian specialties such as hams, sausages and cheeses, but they also sell tamponade, pasta, sun dried tomatoes, olive oil and the like. There is always a fantastic smell of fresh bakery streaming out from inside the shop, where the Italian owner himself typically is to be found behind the counter. Lovely!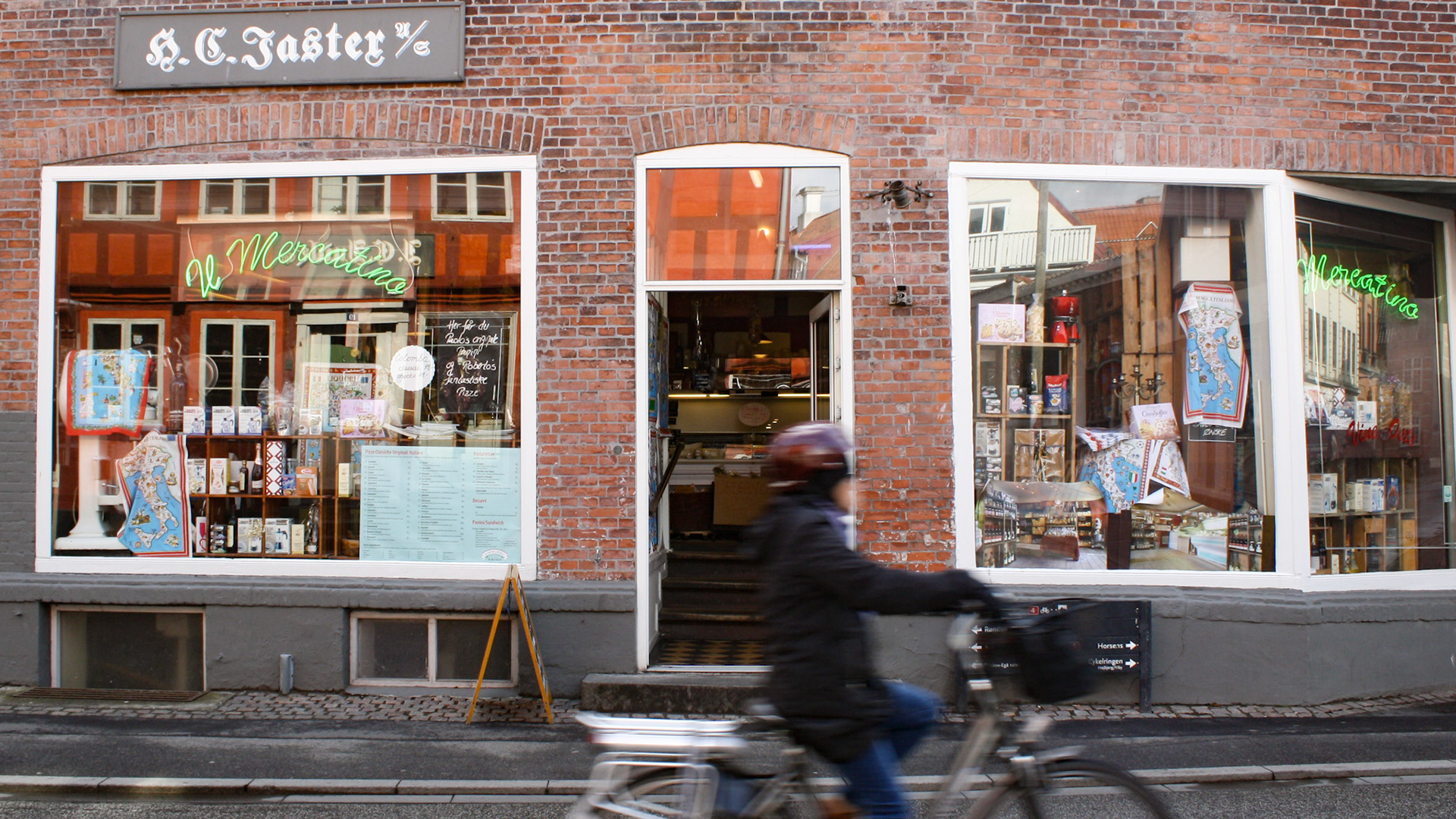 Hantwerk – a beer bar at the harbour
Drinking beer at Hantwerk is the guy-equivalent to "drinks-with-the-girls". It is a place to go when you're out with a friend, but you're not in the mood for neither a pub nor a club. They serve amazing beer of the more unknown kind in rustic, relaxed settings right at the harbor – what's not to like?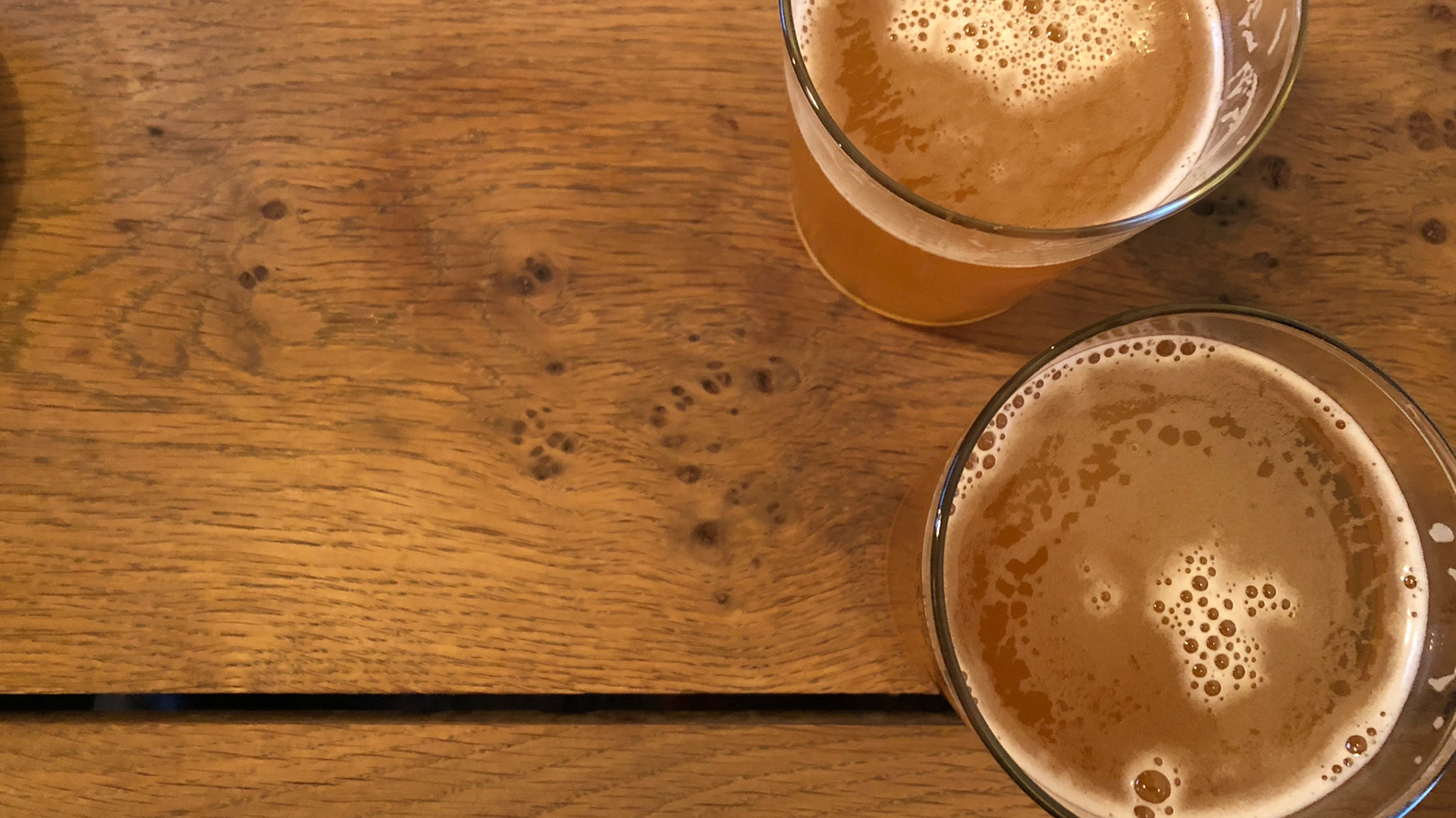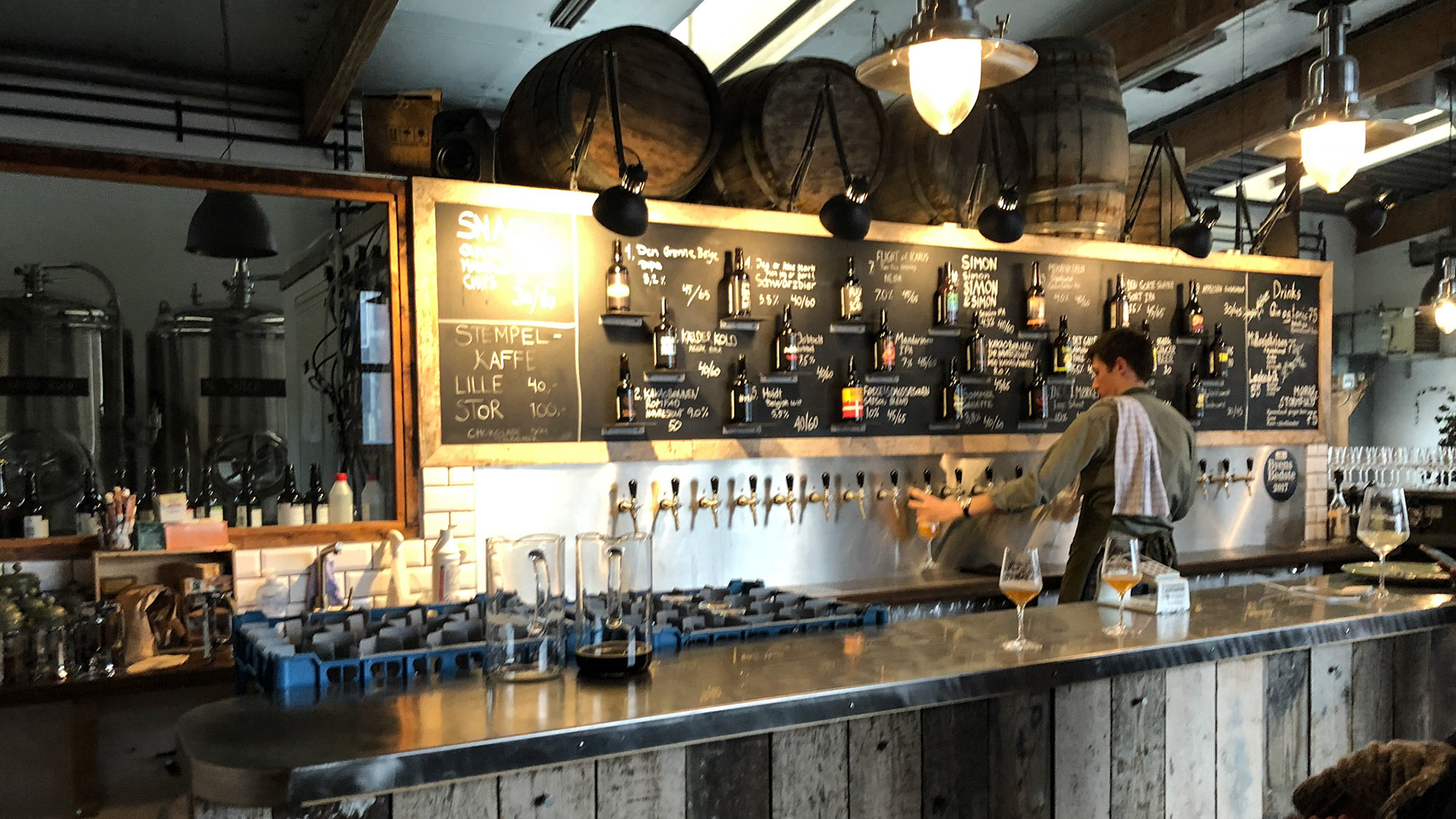 Stiftens Caramella – a mix-self-candy-shop out of the ordinary
At Bruunsgade you find the absolute best sweet shop in town. Prices are high (12,95 DKK/100g.) but is worth every krone. Everyone knows the disappointment you feel when you go to the supermarket for mix-self-candy, but the store is out of your 5 favourite types. At Stiftens Caramella, you will never be disappointed – they have everything; over 350 different types of the best quality candy to be precise. Run along now!